£2,305 raised for Royal Marsden Hospital!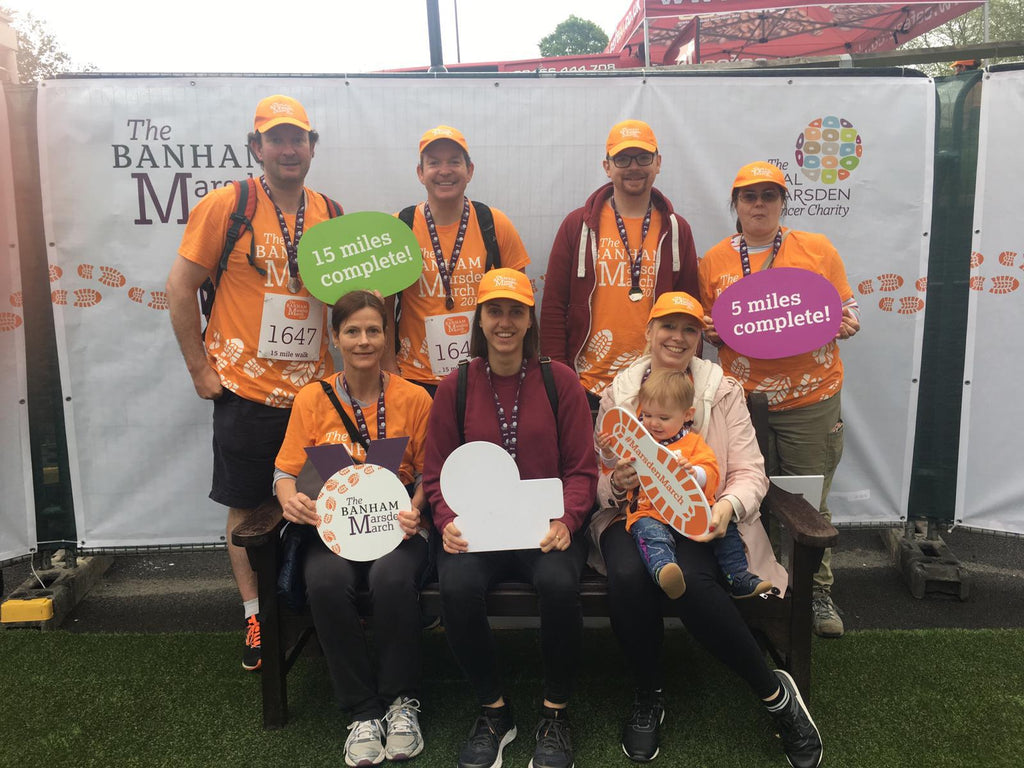 We are delighted to announce that we have raised a fantastic total of £2,305 for Royal Marsden Cancer Charity to support the incredible work carried out by Royal Marsden Hospital.
Our team raised the money through our in-store charity jewellery cleaning events and also the annual Banham Marsden March. Seven of us took part in the 15-mile hike across London on Sunday 19th May under the name The Sutton Sparklers.
The charity cleaning events that took place back in March offered customers the chance to have three pieces of jewellery professionally cleaned and polished in return for a donation. Over £650 was raised through the cleaning events alone thanks to the support of customers and local residents.
We are so proud to have raised such an impressive sum for this worthy cause and thank all our wonderful customers for their loyal support and championing our team.