A Bee-autiful Mother's Day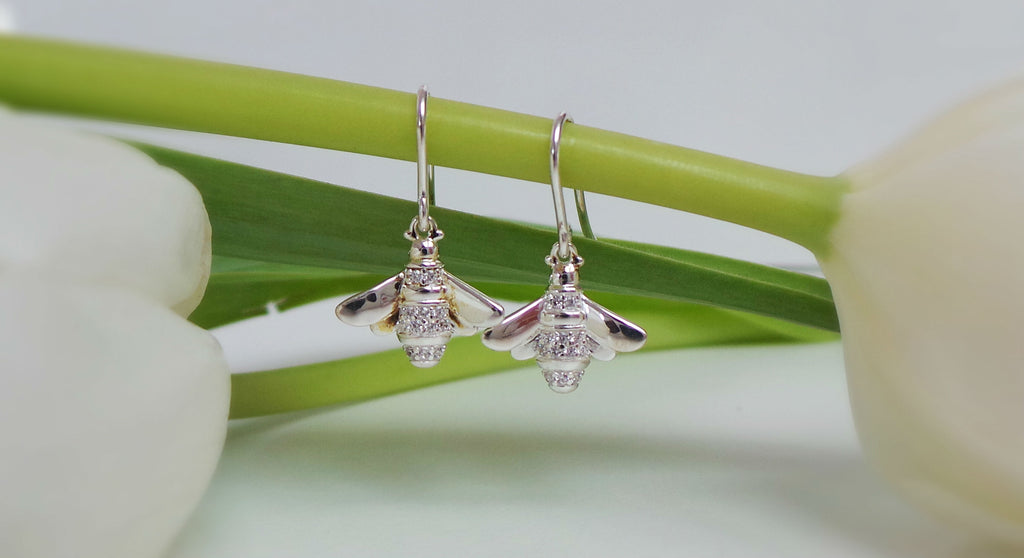 As the daffodils raise their heads in Sutton's Manor Park, we can feel that spring is really on the way. There is nothing quite like Mother Nature's effect as she takes our grey winter into its next chapter. So, this March we are taking a moment to celebrate both our beautiful natural world and mothers in all their guises.
To help you celebrate the special ladies in your life, we have curated a beautiful Mother's Day Collection of nature inspired jewellery. A dreamy combination of charming and wearable pieces, the range features a selection of perfect Mother's Day gifts. As a special treat, throughout March we are also giving away a free wildflower infused Beebomb with every sale from the collection.
Beebombs are handmade in Dorset and contain a mix of soil and bee and butterfly friendly wildflowers. 'Perfect for pollinating' they are designed to easily help people restore the natural habitat that has been lost in the UK since WW2.
So why not add an extra facet to your Mother's Day jewellery gift this year and give her a garden bursting with colour, whilst also doing your bit to help the bees, butterflies and British countryside. Throughout March Beebombs are also available to purchase from our store for £7.99 each.
Click here to take a look at our full range of nature inspired pieces.
Terms and Conditions

The Terms and Conditions include but are not limited to the following…..

1. Customers making a purchase of our nature themed jewellery will be entitled to receive a complimentary "Beebomb" seed bag.
2. The promotion applies to marked purchases in store and online.
3. Unless stated otherwise the promotion will be applied at the point of sale.
4. The promotion is non-negotiable and will be applied once per item while stocks last.
5. Warrenders reserve the right to refuse or withdraw the promotion at any time.
6. No cash alternative is available.
7. All items must be paid in full.
8. The promotion runs from 1st - 31st March 2020
9. The promotion is not to be used with any other promotion and or discount.
10. Loyalty points will still be awarded to each completed transaction.
11. The promotion is offered solely at the discretion of Warrenders, its directors and store manager.
12. The terms of the promotion are not transferable.
13. Any queries or complaints regarding the promotion should be made in writing and addressed to Warrenders, 4 Cheam Road, Sutton, Surrey SM1 1SR.
14. "Beebombs" are also available to purchase in store (£7.99 RRP).

By receiving this promotion you are consenting to receive communications from Warrenders via email or post. Any personal data submitted will not be disclosed to any other third party.