Celebrating 50 years in Sutton with our new Golden Collection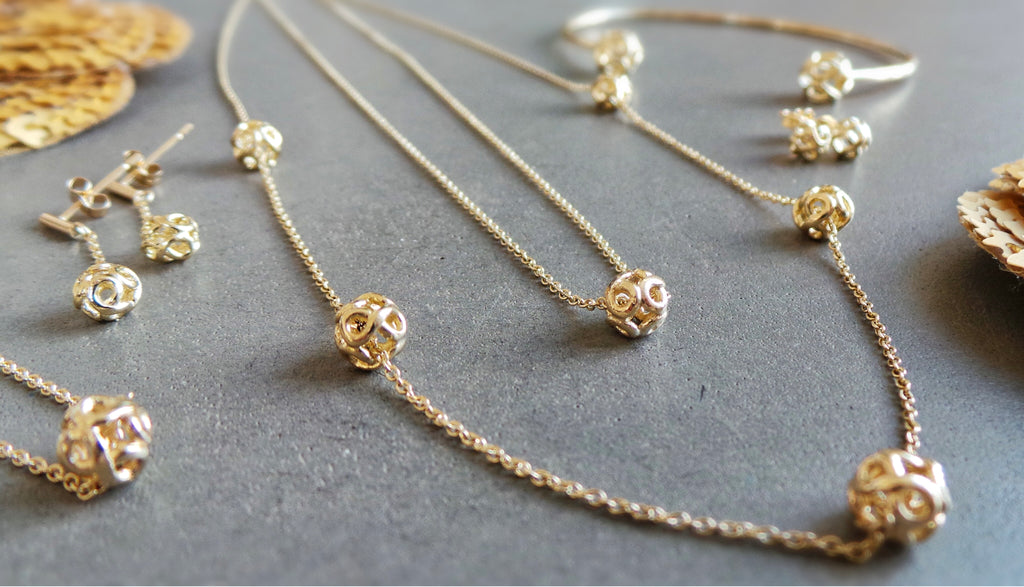 Introducing our new Golden Collection. Specially curated to commemorate 50 wonderful years here in Sutton, our Golden Collection makes a beautiful gift, whether you are celebrating your own anniversary or just looking for the perfect present to yourself. 
 This six piece range is available in rich 9ct gold or 9ct white gold and features a stunning mix of bracelets, necklaces and earrings.
 Discover the collection in-store or click here to view online.
 You can also enjoy double Loyalty Points on all purchases until the end of the year. Loyalty Points are valid for two years and can be redeemed in store against any of our jewellery or watches. Find out more here.
Golden Collection Infinity Bangle               
£725.00
Golden Collection Infinity Bracelet
£150.00
Golden Collection Infinity Necklace
£495.00
Golden Collection Infinity Pendant
£225.00
Golden Collection Infinity Stud Earrings
£135.00