Cleaning Up for Royal Marsden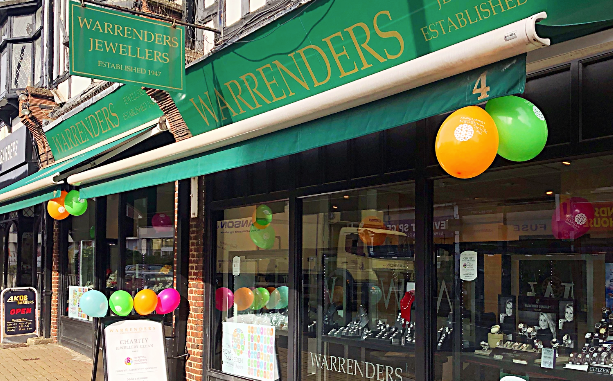 We are delighted to announce that so far we have raised an incredible £650 for The Royal Marsden Cancer Charity through our Charity Jewellery Cleaning Days last week.
It was wonderful to see so many customers, both new and old, visiting the shop on Friday and Saturday to have their favourite jewellery pieces cleaned. We were blown away with how generously everyone donated to this worthwhile cause.
Sadly the Banham Marsden March was cancelled on Sunday due to the weather, however we have been informed that the charity are working hard to try and find an alternative date. The Sutton Sparklers have raised an amazing £1,325 in sponsorship so far, we hope to see this continue to grow as we await the new date.