Dreaming of diamonds - 20% off our diamond bespoke services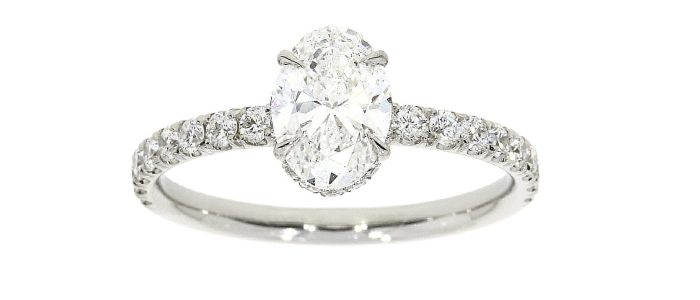 From beautiful engagement rings to perfect pendants and bracelets, our carefully curated collection of diamond jewellery has something to suit all tastes.
Even though we have an extensive range of jewellery, we know that sometimes the right piece needs to be created specially. Whether it be the diamond engagement ring she has always dreamed of or a personal one-of-a-kind gift that represents your loved one, if you can't find the perfect piece in our collection, our talented team can design and make it for you.
Masters of exquisite jewellery, our team of gemmologists, designers and goldsmiths work with you to custom design and create a one-off piece to be treasured forever. From sourcing the perfect diamond to honing the design to suit you exactly, every detail will be created with you in mind.
We are delighted to announce that as part of our 2019 diamond offer, any diamond piece created using our bespoke jewellery service will also be included in our 20% off promotion*.
To find out more about our bespoke jewellery service or our 20% diamond offer please visit us in-store or call 020 8643 4381.