Jewellery gifts fit for a Royal Mother and Baby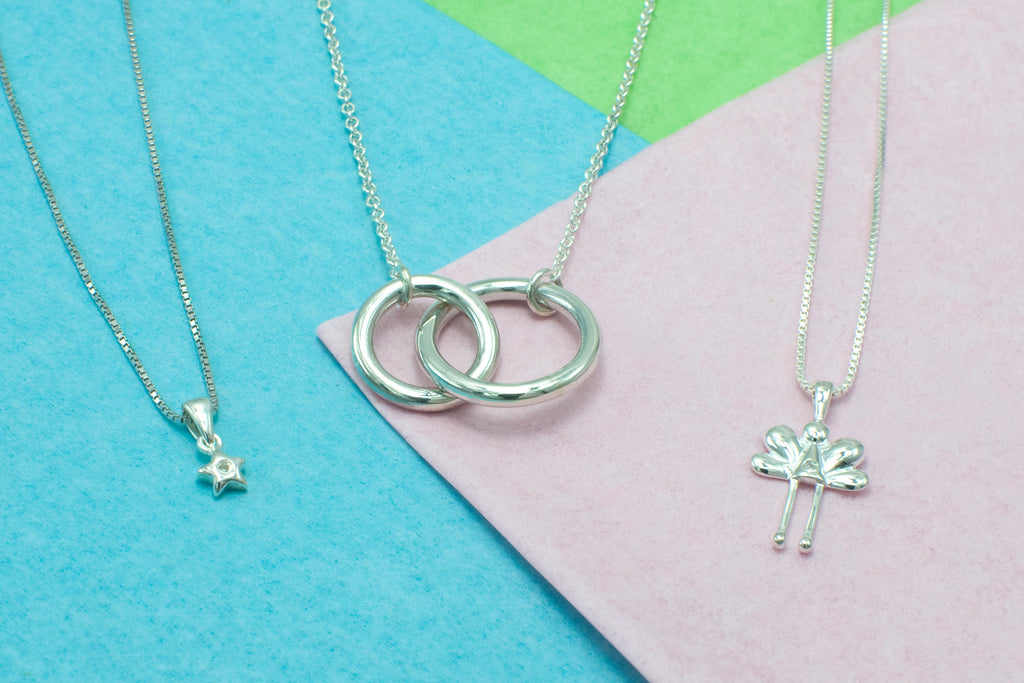 Congratulations to Meghan and Harry on the arrival of their beautiful baby boy!
To celebrate their new arrival we have put together a gift guide featuring lovely jewellery for children, babies and mums. These pieces make beautiful gifts for a christening, naming ceremony or even baby shower, the perfect way to welcome a new little life into the world.
D for Diamond
We have recently added more items to our collection from jewellery brand D for Diamond. This stunning range features adorable gifts for children, designed specifically to mark special memories and milestones. Featuring pretty coloured enamel, silver and diamonds, below are a few of our favourite pieces from the range. 
Gifts for Mums
Mark this most special moment of becoming a new mum with a beautiful piece of jewellery she can treasure forever. From dazzling eternity rings to exquisite pendants, our extensive collection of jewellery means we have something to suit every mum. We are also currently offering 20% off all of our diamond jewellery.* 
18ct White Gold Diamond Ring - £876.00
Open Circle Necklet Large/Small - £99.00
Christening Gifts 
Looking for a special Christening gift that can be treasured for a lifetime? Look no further. From egg cups with matching spoons to napkin rings, we have a range of unique gifts available that can also be engraved to make them that bit more personal.
 Silver eggcup and spoon - £159.00
Secondhand Silver 1997 Napkin Ring - £50.00
Antique Silver Napkin Ring 1892 - £55.00
Secondhand Silver Napkin Ring - £55.00