Our 70th Anniversary Party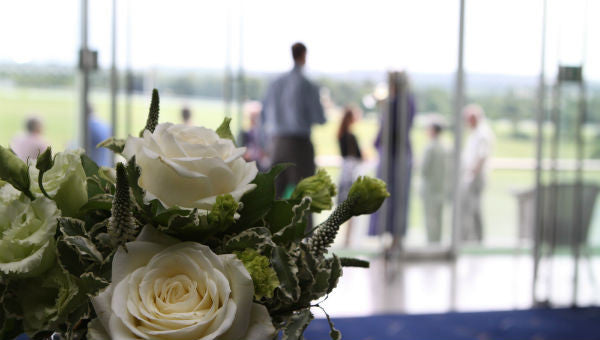 On Friday 23rd June we held a special champagne reception in the Royal Box at Epsom Racecourse to celebrate our 70th anniversary.
The evening was a fantastic success with over 60 guests in attendance including loyal customers, colleagues, press and even the Mayor of Sutton.
Partygoers enjoyed recalling their favourite jewellery stories and toasted our successful 70 years in business with champagne and canapés. The evening included the unveiling of our new Anniversary Collection followed by a fun quiz with jewellery prizes from Clogau, Citizen Watches and Daisy Jewellery. Guests were also treated to a Warrenders goodie bag complete with a delicious locally-made cream tea.
We had a wonderful time celebrating our Platinum Anniversary and, from the lovely messages we have received, it sounds like our guests did too.