Cut with quality – our show-stopping Fantasy Cut Blue Topaz & Diamond Ring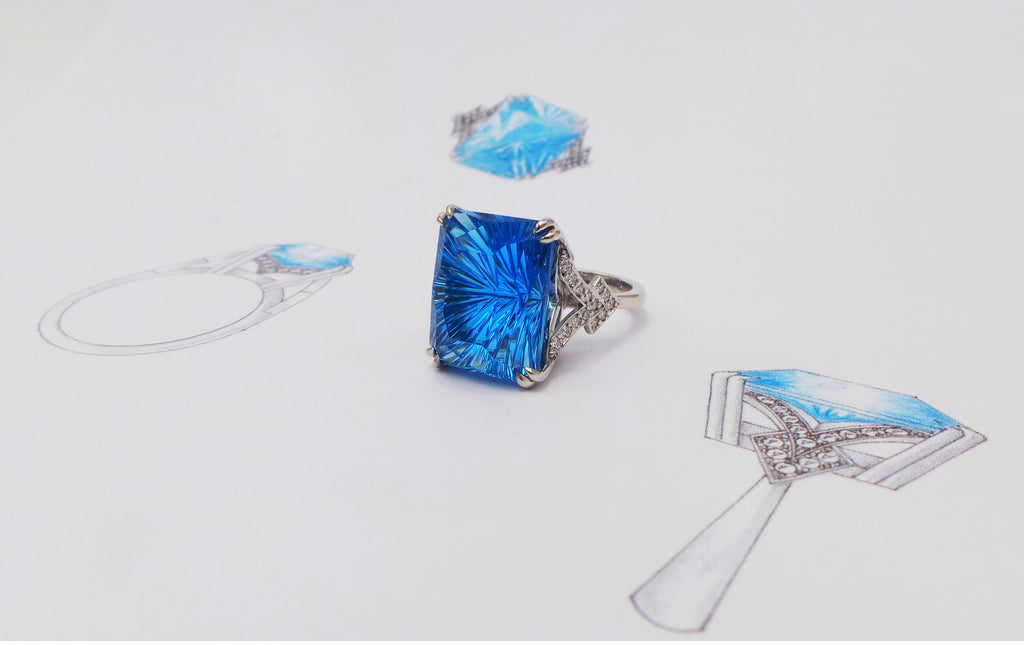 We're delighted to reveal the latest piece to hit the shop floor from our in-house workshop, our Fantasy Cut Blue Topaz and Diamond Ring.
Designed by Warrenders, this exquisite one-of-a-kind ring features a 19.75ct electric blue topaz cut by the award-winning Lapidary John Dyer, globally renowned for his artistic flair and passion for extraordinary precision cut gems. As a master gemstone cutter John excels in choosing the right cut to exhibit the beauty of each gemstone. John designed a Fantasy Cut for this particular topaz, cutting the facets with maximum optical effect to draw the eye into the stone, enhance the vibrant blue colour and give it a life of its own.
When we showed John the finished show-stopping piece he commented, "That is a lovely and classy piece which showcases our gem to its best advantage!" Framed within diamond set split shoulders, the breathtaking gemstone has an open gallery setting that allows the light to pass through the topaz and enhance its light from every angle.
Just in time for Christmas, this new one-of-a-kind ring is available to buy now for £5,750 from our Sutton store, contact us on 020 8643 4381 for more information.