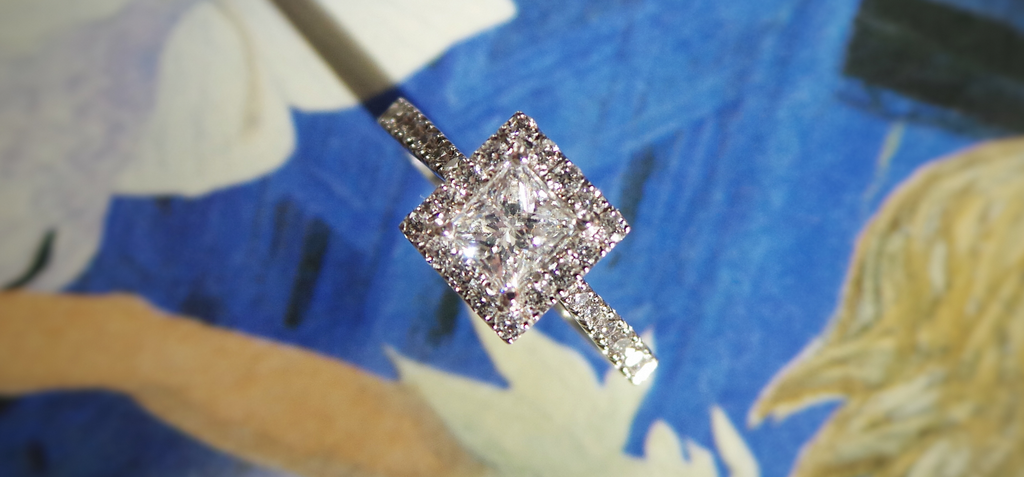 Add some sparkle to December with our carefully curated Christmas selection. From the ideal gift for the guy who has it all, to timeless options for all the family and that extra special present for that extra special someone. Keep reading for our perfect picks for Christmas 2020.  
Have Yourself a Vintage Christmas
Ideal for that loved one with the inimitable sense of style. Our collection of vintage and antique pieces features beautiful and thoughtful treasures from years gone by.
A Diamond Christmas
Take their breath away this Christmas with a piece of dazzling diamond jewellery. From exquisite earrings, elegant bracelets and stunning necklaces, we have something to suit all styles.
1. Diamond Star Pendant, £675.00
2. Diamond Circle Stud Earrings, £595.00
3. Diamond Infinity Pendant, £795.00
4. Diamond Hoop Earrings, £1,295.00
5. Diamond Infinity Earrings, £825.00
6. Diamond Drop Earrings, £325.00
Simply Stunning
If you are looking for a piece they will wear and wear, our stunning collection of silver and gold jewellery could be just the thing. Beautifully made and in a range of elegant designs, find our edit of the best gold and silver jewellery for everyday wear below.
1. Bi Colour Oval Link Bracelet, £550.00
2. Multi Gem Bubble Earrings, £120.00
3. Tassle Necklace, £325.00
4. Multi Gem Bubble Ring, £170.00
5. Peridot Ring, £115.00
6. Bi Colour Earrings, £250.00
A Christmas Proposal
If you are thinking of ending the year on a high and asking that all important question, take a look at our show-stopping range of engagement rings. From striking solitaires to three stone beauties and unique and beautiful vintage options, we can help you find the perfect ring for the perfect proposal.  
1. Trilogy Ring, £3,995.00
2. Emerald Cut Diamond Solitaire Ring, £1,195.00
3. Princess Cut Halo Ring, £2,995.00
4. Diamond Ring, £850.00
5. Cluster Ring, £2,750.00
6. Diamond Eternity Ring, £1,795.00
For the man who has it all
This year, instead of adding to his gadget quota, why not get him something truly special. Take a look at our range of watches, cufflinks and fascinating antique trinkets to find a piece he will treasure for years to come.
1. Vesta Case, £175.00
2. Enamelled Cufflinks, £175.00
3. Men's Classic Day-Date Watch, £595.00
4. Sovereign Case, £330.00
5. Money Clip, £350.00
6. Signet Ring, £550.00
If you are searching for the perfect gift for your loved one but are unsure where to start, our new Remote Personal Shopping service could be just the thing. Just email us on info@warrenders.co.uk and a member of our expert team will call you to discuss what you are looking for before emailing a tailored selection of items to choose from.