Remembering the Great War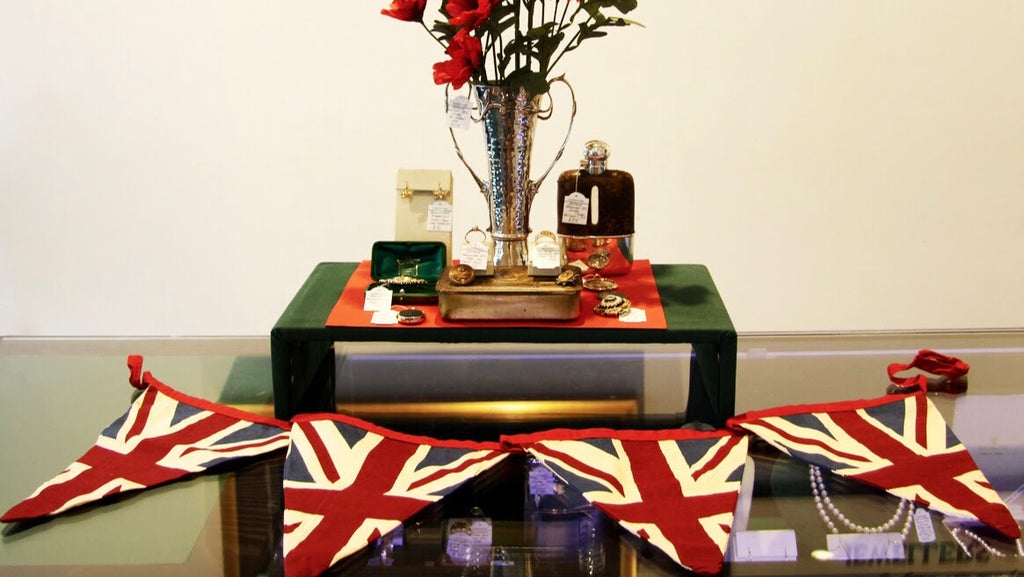 The 11th of November 2018 marks 100 years since the end of the First World War. To honour this significant anniversary and remember those who fought and the many who died, we have collected a range of vintage jewellery created and given to loved ones during that time.
Fine jewellery is special in the way that it is often passed from generation to generation, loved and worn, usually surviving its wearer. This is never more poignant than during the war where so many were taken before their time. From a keepsake photo locket to a silver and snakeskin hip flask, these are some of the pieces treasured by those who endured so much.
Vintage 9ct Gold Photo Locket - £195.00
Double sided lockets were popular during the Edwardian period; traditionally people would enclose photographs of loved ones to keep them close at all times. This vintage photo locket was created in 1911.
Antique 9ct Gold Pearl Ring - £65.00 
Set with a single natural pearl this 9ct gold dress ring was made in Birmingham in 1918. The ring is more understated in design than many rings of that era, which may be a reflection of the fact it was created towards the end of the Great War.
Antique Silver Hipflask - £375.00
This beautiful silver and glass hipflask was created in Sheffield in 1915 in the midst of the war. The antique flask also features a protective snake skin layer over the glass.
Vintage Mourning Brooch - £465.00
Mourning jewellery is one of the oldest known forms of jewellery. It reached its peak in popularity following the death of Prince Albert in 1861 when Queen Victoria wore a black enamel and gold mourning ring featuring his image. It became customary for a widow to wear an item of mourning jewellery after the loss of her husband. This carved agate mourning brooch surrounded by natural pearl and enamel scrolled edging was created around the time of the First World War.
Here at Warrenders we have a vast selection of vintage jewellery spanning many styles and eras. Please click here to see our full collection.