Royal Wedding Jewellery Traditions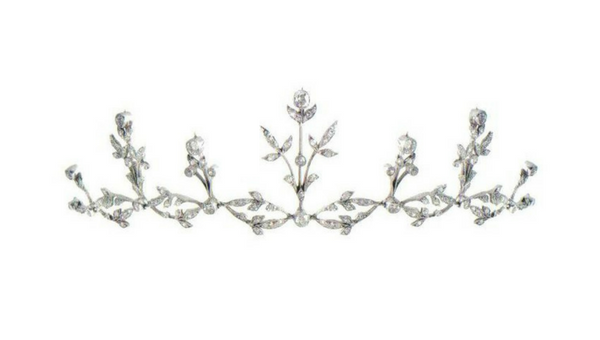 A royal wedding brings with it a lot of traditions. As we learn more about Prince Harry's wedding to Meghan Markle, it seems that the couple are blending aspects of royal tradition with their own personal touches - including the jewellery.
A traditional ring for a very modern princess
Prince William proposed to Kate Middleton with Princess Diana's iconic 12-carat sapphire-and-diamond ring as a way of making his mother a part of the occasion, a sentiment followed by Prince Harry. While many speculated that Prince Harry would use an emerald from a headband owned by his late mother, the eventual engagement ring features one large diamond from Botswana and two smaller stones from Princess Diana's personal collection. The bespoke three-stone ring took the Prince six months to complete and was designed by the Prince himself. Sourcing the central stone from Botswana, a place the couple consider to be special to them, and where they have both spent a lot of time on conservation work is a romantic gesture that also hints at their plans for future projects and priorities.
   Gold Sapphire &                    Five Diamond Ring                18ct White Gold
     Diamond Ring                                                                Diamond Cluster Ring                                            
          £2,750                                    £7,250                                    £2,500
Tiara tradition
British etiquette dictates that women may not wear tiaras until they are married as the tiara represents more than just a beautiful headdress. Tiaras symbolise the transition of the bride from her family to her husband's. Many are anticipating for Meghan to follow in the royal footsteps of Kate Middleton, Sophie Wessex and Zara Phillips; to wear a tiara on her wedding day from the royal vaults. Should Meghan follow this convention, she will certainly have some exquisite historical headpieces to choose from. 
We were once lucky enough to source an Edwardian Platinum and Diamond Tiara complete with original fitted case by Asprey for a client. Formerly owned by a Lord Mayor of London, the tiara could be converted into a necklace.  
Welsh gold wedding rings
The tradition for the Royal Family to use Welsh gold for the wedding ring is relatively recent, dating back to the Queen Mother's marriage to the future George VI. In 1923, the royal ring was fashioned from a gift of Clogau gold with enough left over for the wedding ring of The Queen in 1947 as well as that of the late Princess Margaret, the Princess Royal and the 1981 marriage of Prince Charles and Diana. While the original stock has been exhausted, a second gift from another Welsh goldmine has meant that the tradition continued with Kate Middleton and looks set to continue for Meghan Markle.
Groom going for gold?
There is a custom that aristocratic men don't wear wedding rings. This is a rule that both Prince Phillip and Prince William have followed. However, Prince Charles wore a ring on his little finger following his marriage to Princess Diana and only removed it in 2005, just before his second wedding. He now wears a wedding band to commemorate his marriage with Camilla Parker Bowles. Harry will have the choice of following either tradition or his father's footsteps. They are a modern and romantic royal couple with a very practical outlook so it's hard to predict which way the Prince will decide, but it's likely to be a decision he makes in full consultation with his bride, rather than tradition.
               18ct Gold 4mm                      18ct Gold 6mm
                Wedding Ring                        Wedding Ring
                      £550                                      £1,095