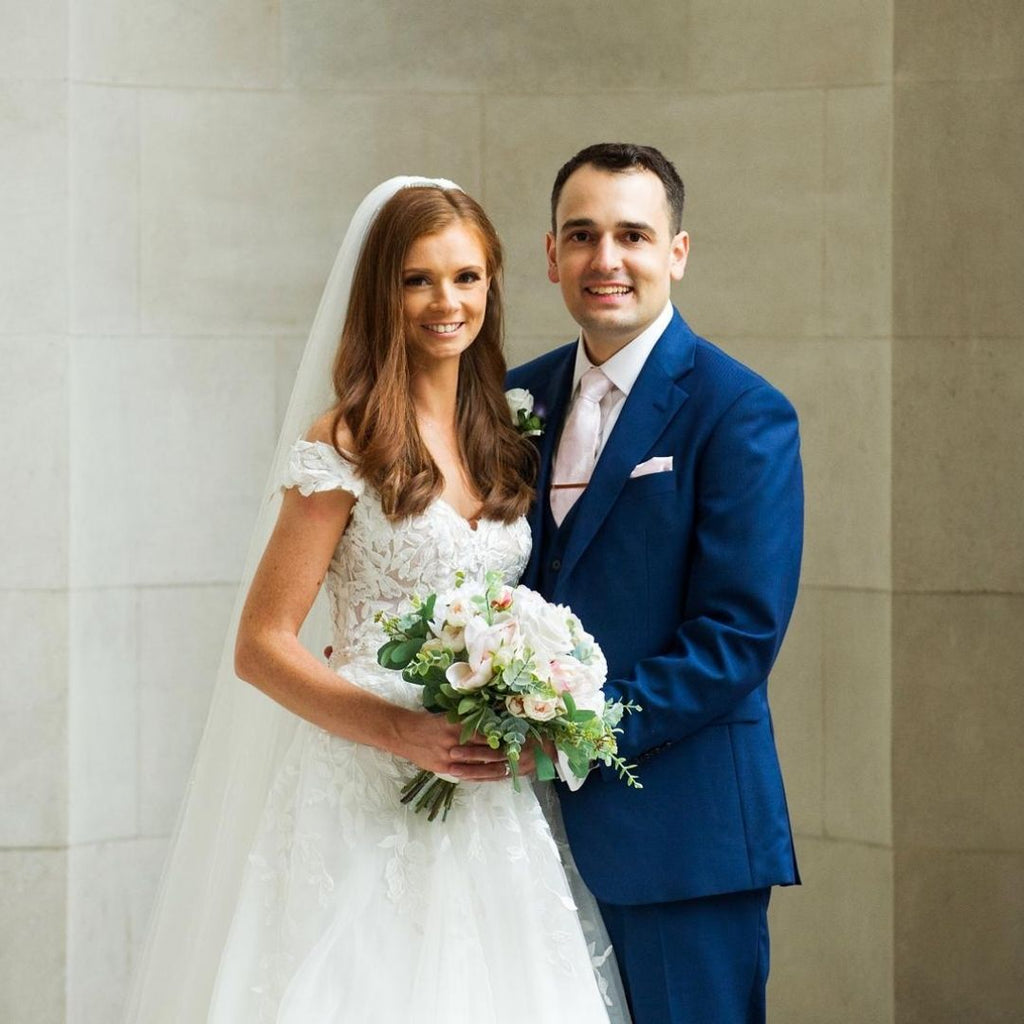 We are delighted so many couples are finally able to celebrate their love for each other with family and friends. We've loved meeting lots of new customers recently to help them find and create unique pieces to celebrate their love.
Happily Ever After 
Chris and Emily finally got to walk down the aisle last summer so they could start living their happy ever after.  
Chris came to us to create a beautiful bespoke platinum diamond solitaire engagement ring for Emily. He hand selected the glittering round brilliant cut diamond and we accented it with shimmering diamond set shoulders. 
We were delighted to see them again when it was time to choose their wedding rings and would like to wish this lovely couple every happiness for the future.
A Symbol of Love Across Generations 
Adding extra sentimentality to an already special piece of jewellery, our customer chose to have his wedding ring made using the gold from both his Grandparents' rings so that he could keep them close. 
To start the process of creating this incredibly precious wedding band symbolising love across the generations, we melted down the rings. We even set the diamond from his Grandmother's engagement ring discreetly inside the band.
If you would be interested in creating a bespoke engagement ring or wedding band why not call us on 020 8643 4381 to book an appointment in-store or email us with your ideas at info@warrenders.co.uk.
We'd love to help you add even greater meaning and sentiment to this most important piece of jewellery.