Wedding Ring Buying Guide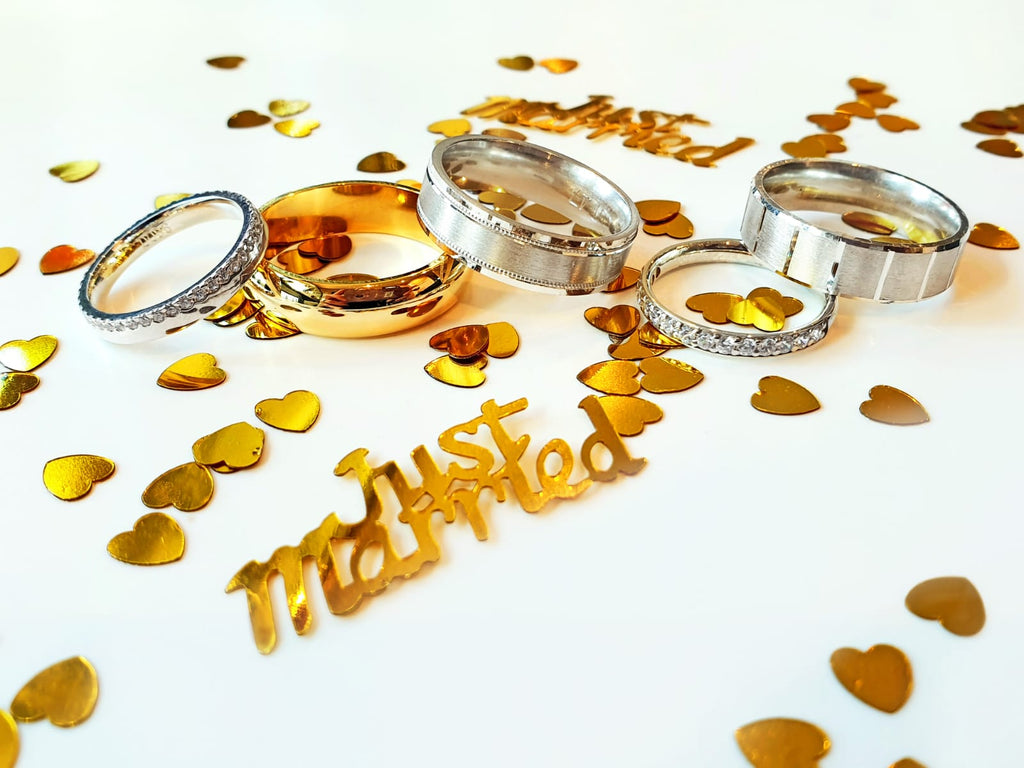 Choosing your wedding rings is a hugely important and special part of planning your wedding. These rings will feature prominently on your big day as a token you exchange to show your commitment and love for one another. But also this single piece of jewellery is something you will carry with you from that day forth. That's why, it is one of the most important investments you can make as part of your wedding planning and budget. This does not mean you need to spend a fortune, just don't compromise on the quality or what your heart truly desires.
With decades of experience in helping couples choose their wedding rings and to celebrate our exquisite new collection of stunning wedding bands, here are our top five tips on buying this most treasured possession.
1. Give yourself time
Be sure to take your time choosing and let yourself relax and enjoy the experience, but please don't wait until the last minute before you decide to buy them as most will be made to order in your size. We advise booking an appointment with a member of our team so they use their expert knowledge to guide you in this important decision.
2. Shape and Weight
Some like to feel the weight of a heavier band on their finger with a curved shape, which is referred to as a 'court', this also helps the ring slide on and off the finger with greater ease.
Others however can feel incredibly conscious of a foreign object on their finger, particularly if they have never worn a ring before. In this case, a lighter weight, flatter band is often the preferred option.
Again, by visiting us in-store you can try on rings from our collection to help you decide on a weight and shape that feels comfortable to you.
3. Go With Your Heart
When it comes to colour, materials, gemstones or patterns and engravings we recommend you go with your heart. If you find yourself coming back to the same ring again and again, it's probably for a reason. It doesn't need to be the fashion, it doesn't even have to be timeless and traditional, it just needs to be you.
4. To Match or Not To Match
We have met numerous couples over the years with the romantic notion of matching rings. However, once they sit down and start trying them on, it often transpires that they both have very different tastes and requirements. Does the band need to complement an engagement ring and potentially even a future eternity ring or will it be worn alone on the finger? These are important considerations to be taken into account.
You should not feel upset about wanting different things. As much as we like to show the world that we are a perfect match, now more than ever we are truly appreciating how very different we all are, and that is something we believe is worth celebrating.
Ultimately, it is all about deciding together what makes you both the happiest. What better way to start a marriage?
5. Try Before The Big Day
We highly recommend coming into store to try your rings on again a couple of weeks before your big day to ensure they still fit comfortably. Why not take the opportunity to have any other jewellery you plan to wear on the day spruced up with a good clean and polish at Warrenders as well?
We hope you find these tips helpful.  We look forward to helping you choose your wedding bands. In the meantime why not read about two unique wedding stories we were privileged to be a part of by clicking here.