50 Years of Sutton Love Stories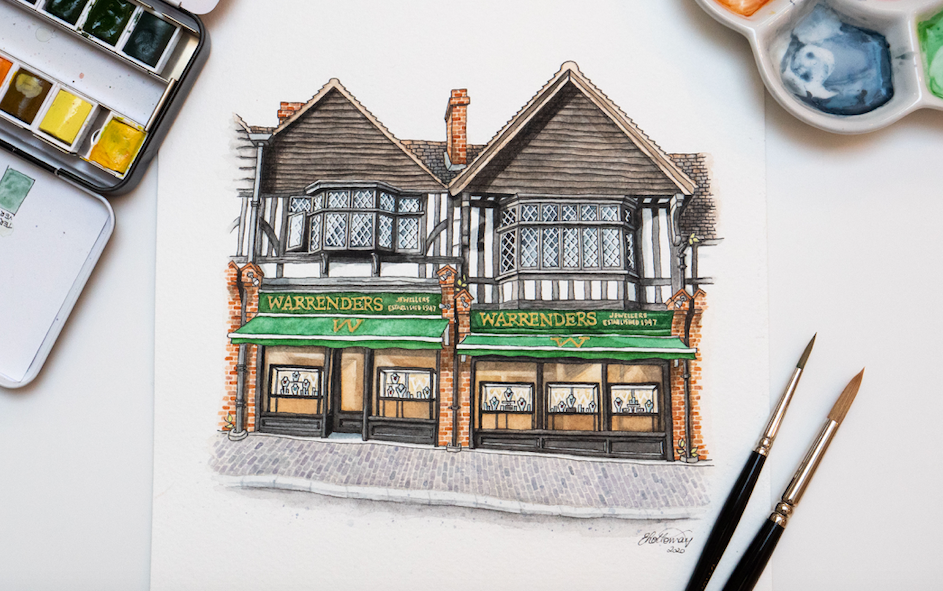 This October we celebrate half a century of being part of the community here in Sutton. Our longevity is testament to, not only our knowledgeable team, but the wonderful people we have got to know along the way. Over the years we have helped countless customers celebrate life's special moments. So in honour of 50 years on Cheam Road, we wanted to share with you some of the local love stories we are proud to have been a part of over the years...
Saying it with Bespoke
After falling in love with a show-stopping ametrine and diamond necklace at our Christmas Champagne Reception last year, Mike and Margaret came to us excited to commission a full matching set in honour of their 50th wedding anniversary this October. After carefully sourcing perfect matching ametrine stones, we set to work creating the complementary designs which are due to be debuted at the couple's anniversary celebrations later this year.
Gifts to Mark Every Milestone
Last month we were honoured to help a long standing customer celebrate 50 wonderful years with his wife. Since the couple moved to the area over 30 years ago, they have come to Warrenders for all of their milestone gifts starting with their 25th wedding anniversary through to perfect pearls to celebrate their 30th and a ruby ring to mark their 40th. They now have a beautiful golden piece of jewellery to mark 50 incredible years together. 
A Tale of True Love
Young love brings with it many wonderful things, but the money for a dream engagement ring is often not one of them. 20 years after he proposed to his wife as a poor student, our customer decided to surprise her with a visit to our Sutton store.
After discussing a watch repair with a member of our team, he turned to his wife and announced that he wanted to buy her a beautiful new engagement ring. It was a heart-warming moment to witness. The happy couple spent the afternoon browsing our collection and settled on a stunning three stone sapphire and diamond ring.
Treasuring the Moments
50 years of marriage brings with it a lifetime of adventures together, of bringing up families, weathering the sad times and embracing the wonderful moments each year brings. So when our customer came to us looking for the right golden gift to mark their 50th wedding anniversary, a beautiful gold locket and chain seemed the perfect option.
After choosing their dream piece, our customer returned later that day with a selection of precious photographs she was considering adding to the locket. We helped her select the perfect memories to treasure, carefully cutting them down to size and installing them in their new home. She also took the opportunity to purchase a surprise anniversary gift for her husband, choosing a lovely pair of gold cufflinks from our vintage collection.
We are so proud that our store has stood strong on the streets of Sutton for such a long time. The past 50 years has brought with it many changes including recessions and of course this year's pandemic, but the fundamentals of love and life have always remained steadfast. We are humbled that throughout it all our loyal customers have continued to come to us for assistance with all of their jewellery needs. It is this loyalty and community spirit that makes us so glad that 50 years ago Frank Warrender chose Sutton as the new home of his jewellery store.